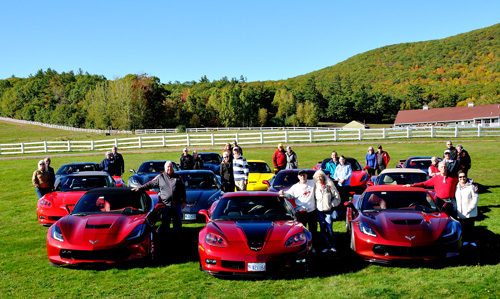 Welcome to GateCityCorvetteClub.com, the online home of the Gate City Corvette Club.
Hello fellow Corvette owners. Due to the COVID-19 outbreak, Spring Fling is tentatively scheduled for May 30, 2021. Check back here for updates!
We appreciate all of the support from the Corvette community for many years. We will update this page as soon as we have more information.
What is important now is that all of you stay safe and healthy. We all hope that life returns to normal as quickly as possible. Please let us know if you have any questions.
Club Philosophy
Gate City Corvette Club is one of the hundreds of Corvette clubs throughout the United States and Canada.
Our club was formed in 1975 by a small group of interested Corvette owners and has grown steadily ever since.
Our By-laws were written to provide flexibilities and, when a majority of our members feel that a change is necessary, then it shall be done.
We at Gate City Corvette Club feel that each individual member is important and should have a chance to contribute to those things he or she has an interest in.
Should you become a member of the Gate City Corvette Club, you will be given the opportunity to help organize and run events, as well as participate in them.
Club Meetings
Gate City Corvette Club meets on the second Friday of the month at 7:00 PM at MacMulkin Chevrolet in Nashua, NH.
MacMulkin Chevrolet is proud to be the official sponsor of the Gate City Corvette Club.